Hello there!
Thanks so much for visiting!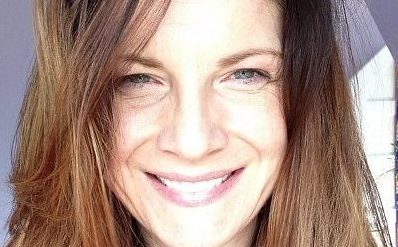 My name is alexandra hope flood, but please call me "alix."
I am a professional intuitive consultant, medium,  healer + spiritual teacher.
In a nutshell, what this means is that I employ my intuitive and psychic abilities to "read" or tune into energy in all of its forms for the purposes of validation, liberation, clarity, inner peace, personal development, spiritual growth + most of all, healing.
Intuitive Readings with me are always a loving, light-filled, safe + supportive process.  
______________________________________________________________________________
more about me + my work:
I am a second-generation intuitive + spirit guide medium.
My heart-felt goal through our sessions together is to assist you in discovering your true gifts + soul's purpose, so that you can reach your fullest potential.
Since every reading is intuitively guided for the client on the day and time that we speak, no two are ever alike!
Below are some potential areas we may touch on during your session:
Learning your soul's purpose + path
Relationship healing, clarity + support
Connecting to your beloved pets + animals (we love them so!)
Clearing unconscious shadows or karma that may be blocking you
Understanding karma (not as scary as it sounds!)
Identifying + releasing fears that may be holding you back (liberation, baby!)
Illuminating your highest potential + gifts (you were born for this…!)
Past life identification + healing
Insights for you career + mission
Heal lifelong fears
Soul Mate identification + support
Twin Flame identification + support (this can include past life, chakra + energy healing work to heal your Twin Flame connection)
Clearing + balance chakras
Cutting cords of negative attachment
Removing + clear unwanted entities
Connecting  you with your loving spirit guides
Receiving loving messages from deceased loved ones
Providing you with new tools to further support you on your path
Guiding you to help you tap into your own intuition
Receiving a personal mantra or affirmation for healing + manifestation
Healing + revising past life traumas in the Akashic Records
And whatever else spirit downloads and delivers!
______________________________________________________________
TO BOOK YOUR READING OR ASK QUESTIONS PLEASE EMAIL ME 🙂
alixflood@gmail.com
______________________________________________________________
Also, I am vetted by Bob Olson's Best Psychic Directory 🙂

______________________________________________________________
Please take a moment to review my site to learn more about me, my readings, and how I may further serve you.
I am happy to answer any questions you may have without any obligation. Please visit my FAQs to learn more about how I work and how I may be of service.
Some of my clients' testimonials are below, as well as on the intuitive testimonials page.
Please visit my contact page or email me directly: alixflood@gmail.com
Thank You!
Love + Blessings,
Alix
______________________________________________________________
Here are some of client testimonials for your consideration:
"Alix never fails to impress me with her intuitive brilliance. An investigator through and through, she has the uncanny ability of posing profound, precise questions that get us to the heart of the matter. She is straightforward, compassionate, methodical, and extremely generous. I trust her wholeheartedly with the thorniest of issues, as her perspective is unfailingly honest, kind, and best of all, empowering. She is a pure channel. Psychically, she nails it, every time. The spiritual lens through which she speaks is soul-soothing and inspiring. She has a knack for bringing out one's better angels, with humor, truth, and beauty. Her wisdom has prompted me to start creative projects that are healing and meaningful. Connecting with Alix is a truly precious gift. She's the best of the best."
Suzanne Guillette, Writer, Author, Intuitive, suzanne-guillette.com, New York, NY
"Alix is amazing in every way. I've had a few readings from her; each of them uniquely insightful, extremely helpful and profoundly deep. She has the ability to see beyond the obvious to make connections between self, relationships and events. Alix offers gentle guidance along life's path, brings options and ideas to light and transcends time and space to bring an understanding to the origins of current patterns and inclinations. My
sessions with Alix have brought me comfort and clarity, I'll never hesitate to seek her council."
Liz Lindh, Director at The Sanctuary at Two Rivers, Costa Rica + Doctor of Acupuncture/Herbalist @ Liz Lindh Yoga/Health/Beauty
"It has been a pleasure working with you, Alix! There is the presence of trust and kindness in your manner and voice which really facilitates the work and experience for me. You have relayed messages and images that made sense and touched my dusty boxes of memories and moments in my life that perhaps could use a dusting off and a re-evaluating the worth of holding onto them. Thank you for your non-judgement. I look forward to many future consultations!"
Mariana Sanford Maynard, Healer, Reiki Master, Social Worker,  marianasanfordmaynard.com, Boston, MA
*PLEASE VISIT MY intuitive testimonials PAGE FOR MORE
______________________________________________________________________________
NOTE: If you have found me via All That Matters in Rhode Island, kindly please contact them to arrange your Intuitive Life Coaching session with me in person at  allthatmatters.com or 401-782-2126 x 2. There is more information on their website about my Intuitive Life Coaching services.   This service is ONLY available at All That Matters. 🙂
All others, please contact me directly at alixflood@gmail.com to schedule your reading. Thank you!
______________________________________________________________________________