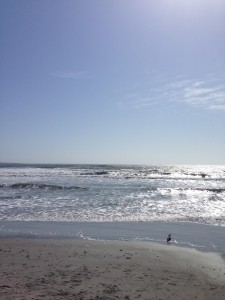 The English language is rife with clues pointing us toward not only our ability to go back and heal…
But our impetus.
There are so many words which offer us openings to activate shifts, growth, or perceptual upgrades.
The best ones begin with the Latin prefix "re" meaning "again."
We are verbally replete with these potential do-overs and I view them as linguistic sign-posts for personal evolution.
They affirm that it is totally okay to go back when necessary.
Here are some of my favorites:
Return
Renewal
Reunion
Revive
Revisit
Redux
Reconciliation
Reevaluate
Reboot
Regenerate
Replenish
Rectify
Review
Reignite
Rebirth
Resolve
Repair
Rewrite
Resurface
Regain
Resurrect
Re-energize
Revamp
Reword
Revitalize
And perhaps my personal favorite…
Release
To my mind, these words exist because resolving unfinished business, second chances (third? fourth?)…
Revisiting old wounds still crying out for attention (which deep down are longing for forgiveness), is a valid part of our human experience.
Our language tells us so, providing multiple verbal pathways which enable us to still fix things (to the best of our ability).
I believe it is because we are supposed to fix them.
At least we are supposed to try.
We may burn bridges, slam doors, and paint ourselves into corners…
But if we really want to repair what's cracked – be they rifts, rancor, rebellion, or rage – I believe we can or we wouldn't have so many words in our language to boost us.
Now the linchpin…
The granddaddy of all healing words — the toughest yet the most powerful — the one that is most often avoided even though it's also an instant escape hatch from suffering:
Responsibility.
Taking it will move mountains out of our way.
Taking it will shatter our lateral living.
Taking it will propel us into authentic power.
Taking it says we are active participants in our lives.
Taking it is not scary, but freeing.
Taking it says we are awake.
Being awake means being able to surrender.
Surrendering to life means we stop fighting what is before us so we can begin to work our way through it.
Poet Robert Frost said, "The best way out is always through."
Working our way through leads us to forgiveness.
Forgiving ourselves for our perceived mistakes.
Forgiving others for theirs.
Forgiveness is instant freedom and instant healing.
It releases us from anger and shame.
Revealing what truths are really here for us…
What hidden beauty lies beneath our pain.
And there is always hidden beauty.
Funny, "resurrender" "reresonsibility" and "reforgive" are not a part of our vocabularies because the original words mark arrival points in awareness.
Once we reach them, there is no need to ever go back.
Because we are then liberated.
Responsibility. Surrender. Forgiveness.
They reunite us with us with the best parts of life.
The parts that are innately harmonious, offering rewards upon rewards of well-being.
The previous "re" words are mere shuttles to take us there.
Catch one and rejoice!
Love,
Alix